Outdoor business signs are responsible for up to half of all customers that enter a business and act as 24/7 advertising, improving brand awareness among both residents and potential customers. Because of their incredible impact longevity, custom signage is one of the most cost-effective marketing solutions, providing notably higher value when compared to other forms of advertisement, including newspaper and television ads.
We'll help you determine every detail of your sign, from proper size to materials and lighting method. We want to ensure that you get the best aesthetic with the highest quality and safety that will last for years. Our creative department and production team works with you to make relatively endless sign designs, sizes, and styles from our wide range of materials. Every custom sign we make is crafted to fit our customers' exact specifications for a unique, high-quality product every time.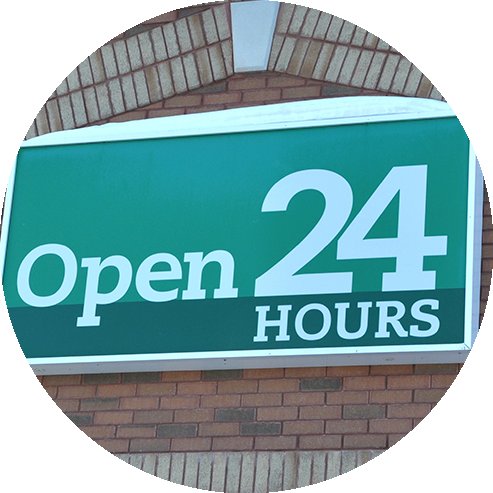 Cabinet Signs
Cabinet signs are an incredibly versatile option that allows for a multitude of lighting and placement possibilities. Pole-mounted double-sided cabinet signs are classified as pylon signs, while this category refers to single-sided signs exclusively. Typically, single-sided cabinet signs are flush mounted to walls and can be internally, front, halo, or edge lit depending on the desired effect.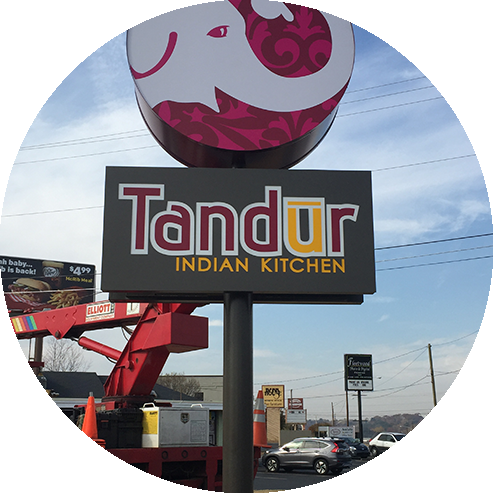 Pylon Signs
Pylon signs are cabinet signs which are generally mounted on a central support pole, but can have multiple supports. These signs are most commonly double-sided, although they can have 3 or 4 sides if needed. Pylon signs are an excellent way to attract customers and raise awareness of your brand, especially from a long distance in the case of tall, prominently mounted signs. Much like monument signs, pylon signs can also feature multiple tenant cabinet signs ideal for shopping centers, office buildings, and other multi-tenant locations.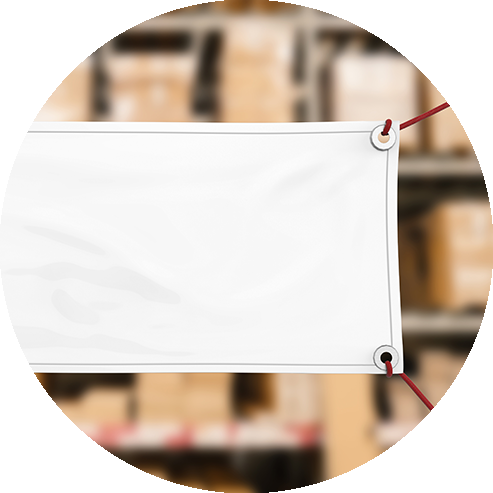 Banners
Vinyl banners are an efficient and cost-effective way to advertise in virtually any location. Because of their lightweight design and durability, banners can be utilized in both indoor and outdoor settings with minimal wear from the elements. This type of signage is commonly used for temporary promotions or events and can easily be reused at a later date, providing additional savings on future signage. From large hanging banners to smaller tear-drop banners, these signs are ideal for attracting customers with promotional advertising or raising brand awareness at conventions and other large-scale multi-organizational events.
Exterior awnings and canopies serve both aesthetic and utilitarian purposes, providing protection from the weather as well as adding to the look of a business. From lightweight window awnings to heavy duty canopies, every product is custom-made to fit the unique needs of each customer.
These products are an excellent way to protect customers and employees from the harsh sun, while construction and design elements can be customized to better handle extreme weather conditions including heavy loads of snow and ice. Awnings and canopies can be made in any color, and with any logo or design, to complement existing architecture and décor while acting as an additional marketing elements.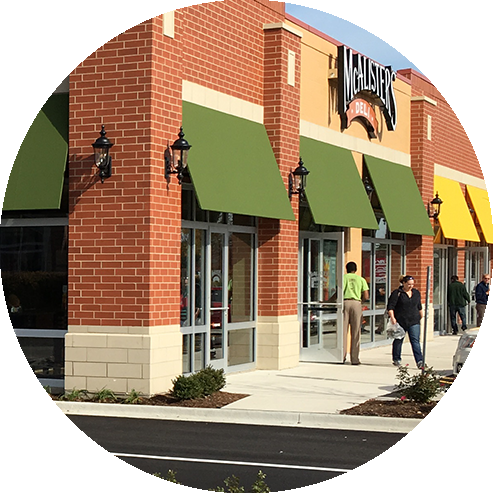 Window Awning
Window awnings are typically lightweight frames topped with durable fabric or standing seam roofing metal to provide protection from the elements. In addition to external weather protection, window awnings also reduce the amount of sunlight and heat passing through windows from the outside. This can lower the energy cost for indoor cooling, especially during the warmest times of the year.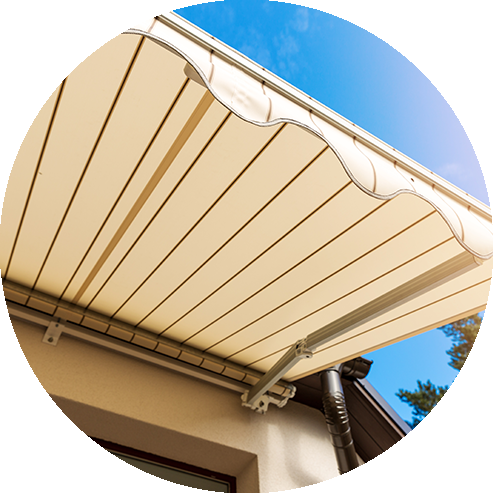 Patio Awning
Whether they need a shaded place to cool off or a covered area to get out of the rain, customers appreciate businesses that provide these convenient outdoor spaces. Our patio awnings are more sturdy than standard awning, with poles and movable mounting brackets for easy installation. These structures are ideal for large areas like outdoor restaurant patios, swimming pool areas, parks, and more. Providing a sheltered space for customers can even attract additional business in the warmer months and during rainy days, providing added value to both business and patron.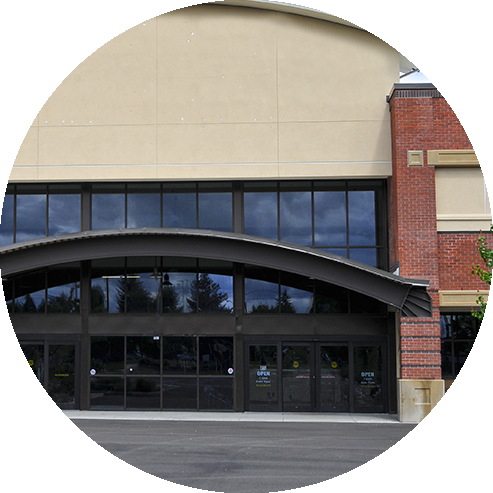 Canopy
Our canopies act as robust, specialty awnings with a multitude of various applications and possible attachments. These can be constructed using heavy duty frames, poles, or cantilever arms to withstand harsh weather conditions year-round. Canopies may have attached signs, lighting, vinyl letters, and other details to enhance the appearance of your establishment.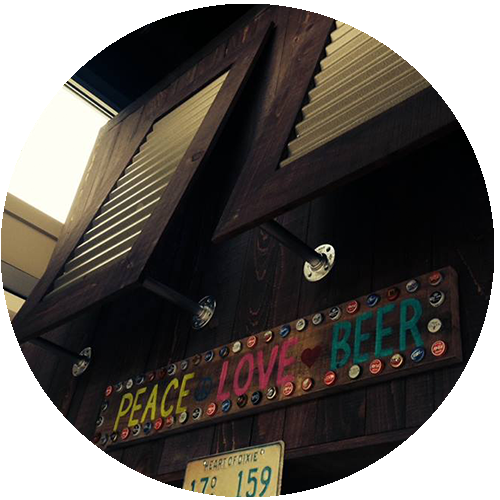 Interior Awnings
Interior awnings are an excellent way to add a unique, custom element to your commercial décor. Awnings act as a visual signal to customers, dividing one space from another by attracting attention to a specific area. Create a charming vintage atmosphere or a clean modern aesthetic with a multitude of awning styles, material options, and custom branding.
I had the pleasure of working with Design Team over the past three years as a key player in our Restaurant Revitalization program.  Throughout the course of the program, Mr. Mel Davey was a consummate professional.  His firm's pricing was competitive, his quality of work was first rate and his management of sub trades and installers was highly effective.  Design Team completed the lion share of our Revitalization project (which was several hundred per year) throughout the country with resounding success.  As with any Revitalization project, there are obstacles in the field that presented themselves unknowingly and Mel's team handled them with expertise and professionalism.  All work performed by Design Team was completed with precision while timelines and budgets were consistently on target.  I can recommend both Mel and Design Team highly and without reservation.
F. William O'Keefe, Executive Director Development
Dine Equity, Inc.